What is Propecia?
propecia
What is Propecia?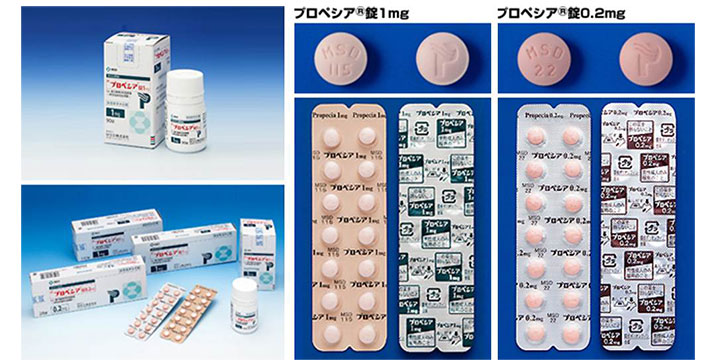 Propecia is a medication that curbs the production of male DHT hormone, the cause of AGA, thereby preventing hair loss and thinning. DHT is created when 5-alpha-reductase acts on testosterone in the bloodstream. Propecia blocks this 5-alpha-reductase. This prevents the creation of DHT, which is effective against AGA.
Propecia was originally developed as a pharmaceutical to treat the prostate. Patients using it found that it promoted hair growth, so research and development began anew into its use as a hair growth drug. However, Propecia does not literally grow new hair; it simply blocks hair loss. For people in who hair thinning has progressed to a certain stage, using Propecia alone will not be enough to grow hair to compensate for that already lost. If you are not seeking prevention but rather treating already thinned hair, you will need treatment modalities beyond Propecia.
At Osaka AGA Kato clinic, we use finasteride, the substance found in Propecia, and formulate it with Minoxidil, another A-rank substance, to create a custom-made AGA prescription. If you would like to pursue an advanced form of leading therapy, we also offer globally cutting-edge modalities in AGA mesotherapy.