Key points to selecting a clinic
treatment
How to select a clinic for AGA treatment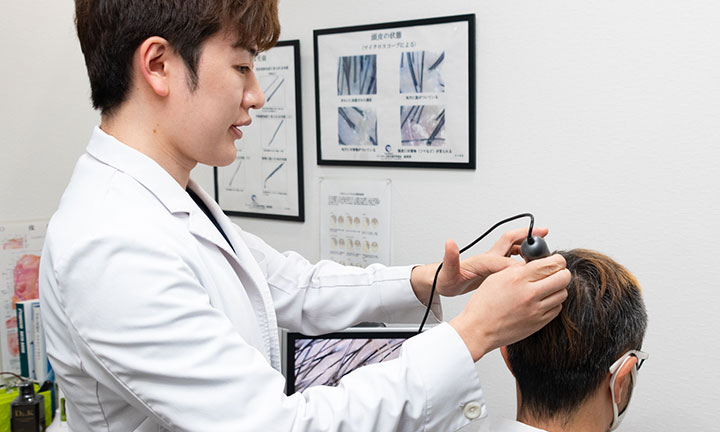 Point01. Is it a real medical clinic?
The most important step to treating AGA is obtaining proper medical treatment. Traditional "hair regrowth salons" are not clinics and are unable to dispense medication. Seeking care at such facilities will not lead to hair regrowth.
While it is true that "caring for" the scalp can prevent some hair loss, these salons are not about hair regrowth in its truest sense. The first and most important step is determining whether you are really visiting a medical clinic.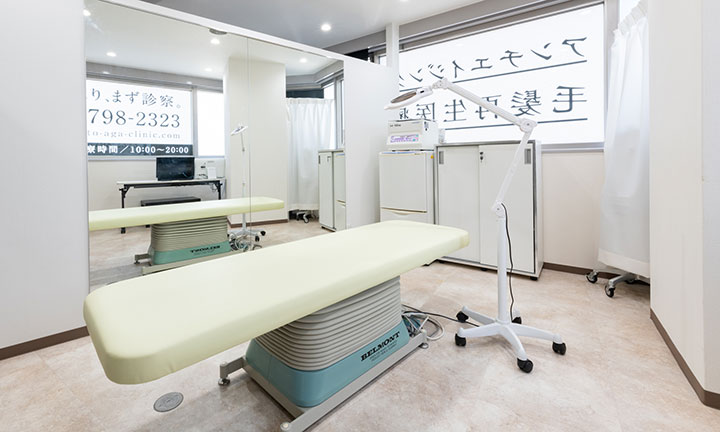 Point02. Is it a dedicated hair treatment clinic?
Unless treated at a specialized hair clinic, hair thinning due to AGA can only be improved upon so much.
Standard dermatology clinics are lacking in terms of experience, number of cases, and effective hair growth treatment outcomes when compared to specialized clinics. There is also a drastic difference in the treatment expertise and types of medication that can be used.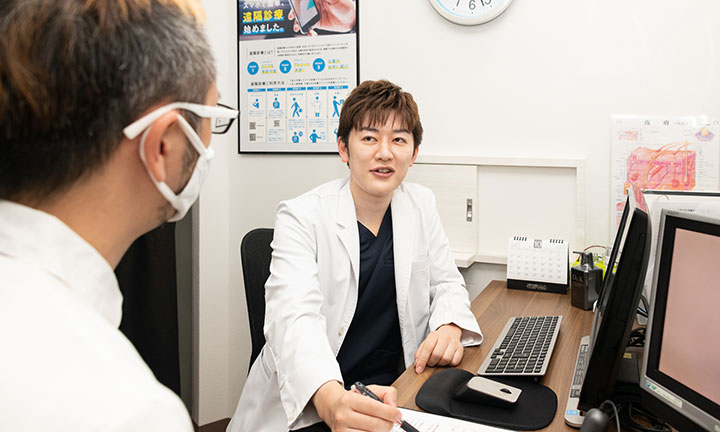 Point03. Is careful counseling offered?
We recognize that counseling is an important occasion to have the clinic hear your concerns and offer suggestions. We do not treat counseling like an assembly line. We are happy to take time to talk with you in an individualized fashion.
Having sufficient time to talk to your doctor is essential.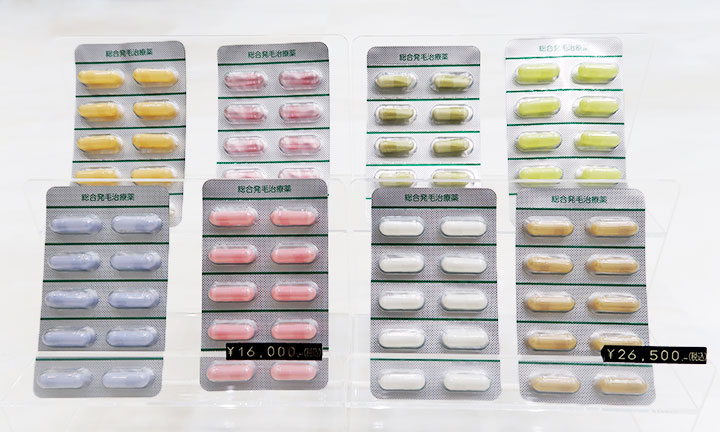 Point04. Will you describe potential side effects, too?
One concern associated with medication is side effects. Most AGA treatment medication does not have major side effects. However, having a clinic that will explain the potential side effects is crucial.
It is also important to have a clinic with doctors on hand that can take care of you in the rare event that something should go wrong with the medication.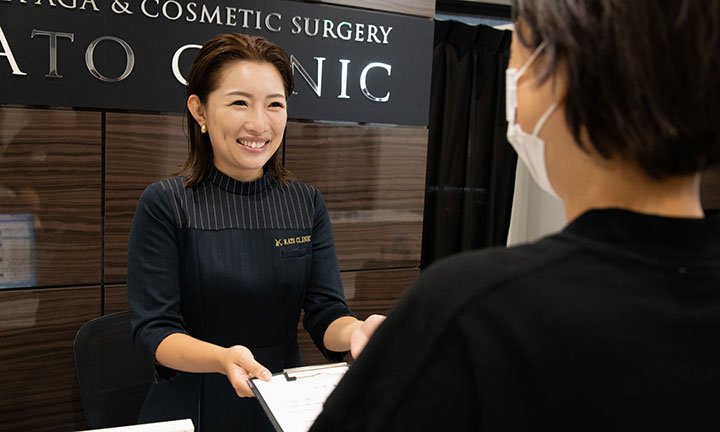 Point05. Are the staff and doctors friendly?
In AGA treatment, you will be coming back to the clinic for a given period of time. It is therefore essential that the doctors and clinic staff you work with be friendly and trustworthy. Selecting a clinic where everyone is on board with you to achieve the goal of hair growth, from treatment on through follow-up and care thereafter, is critical.
If you feel uncomfortable meeting with a female member of our team, we can do our best to try to arrange a male team member to meet with you. Please notify us before making your appointment.